In the traditional Rider Waite Smith deck the Queen of Pentacles sits on a stone throne decorated with carvings of fruit trees, goats, angels and other symbols of material success and sensual pleasure. She cradles a gold coin with both hands and looks down on it with loving care, as if to nurture this symbol of wealth and material success. Luscious plants and flowers surround her, representing her connection to Mother Earth, nature, and abundance.
While the Queen of Pentacles is depicted quite differently in the cards shown here the the message is consistent.
"The Queen of Pentacles represents both a down-to-earth woman who plays many roles to ensure that she keeps her family happy. She knows how and when to show love – keeping an orderly home, cooking comforting meals and takes care of the children. But do not mistake her for being only a homebody – alongside all these motherly attributes, she can plan business ventures and execute her plans successfully. It is through her naturally talented business sense that she is surrounded by such luxury. She is quiet and does not like disclosing her financial accounts, fearing that it could bring more complexity to her life, which she desires to keep rather simple. She may have a secret bank account that nobody knows about – for she may choose to be careful, vigilant and self-sufficient". Labyrinthos.
Margaret Isobel Fulton was born on October 10, 1924 in Nairn, Scotland. She was three years old, the youngest of the six children of Alexander and Isabella Fulton, when her family moved from the bustling city of Glasgow, Scotland, to the tiny town of Glen Innes, NSW.
Generations of Australians can thank Margaret Fulton for injecting zest and flair into their cooking long before celebrity chefs populated Australian TV screens. Margaret Fulton was one of Australia's most influential cookery writers. With her lively manner and curvaceous figure she was Australia's first domestic goddess.
Through her wildly popular cookbooks, she introduced a post-war nation brought up on meat and three veg to the exotic flavours of Italian, French, Greek, Spanish, and Chinese cuisine.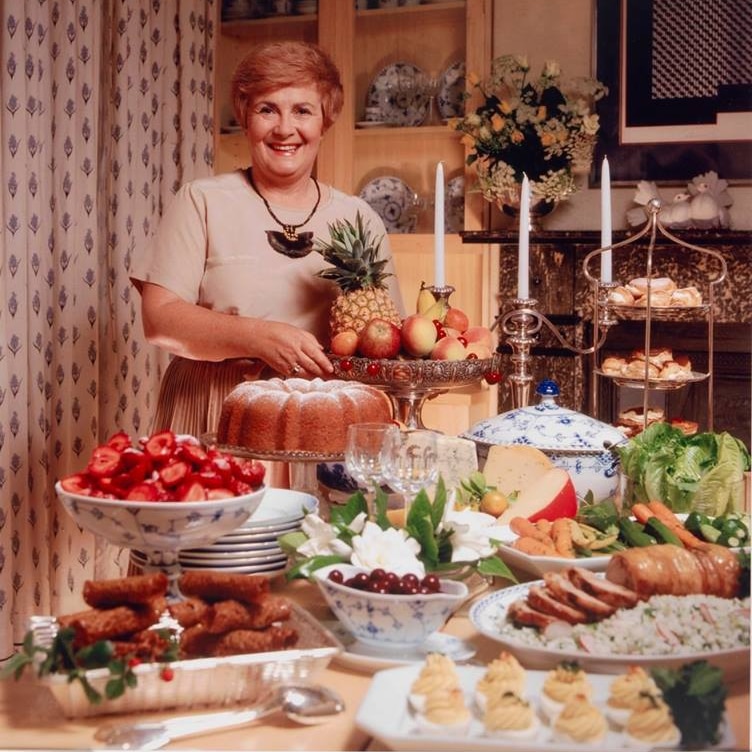 More than 1.5 million copies of The Margaret Fulton Cookbook have perched on kitchen counters as hungry people, young and old, followed her instructions to bake, whip, stir, toss, and beat.